3D-Printed Door Latches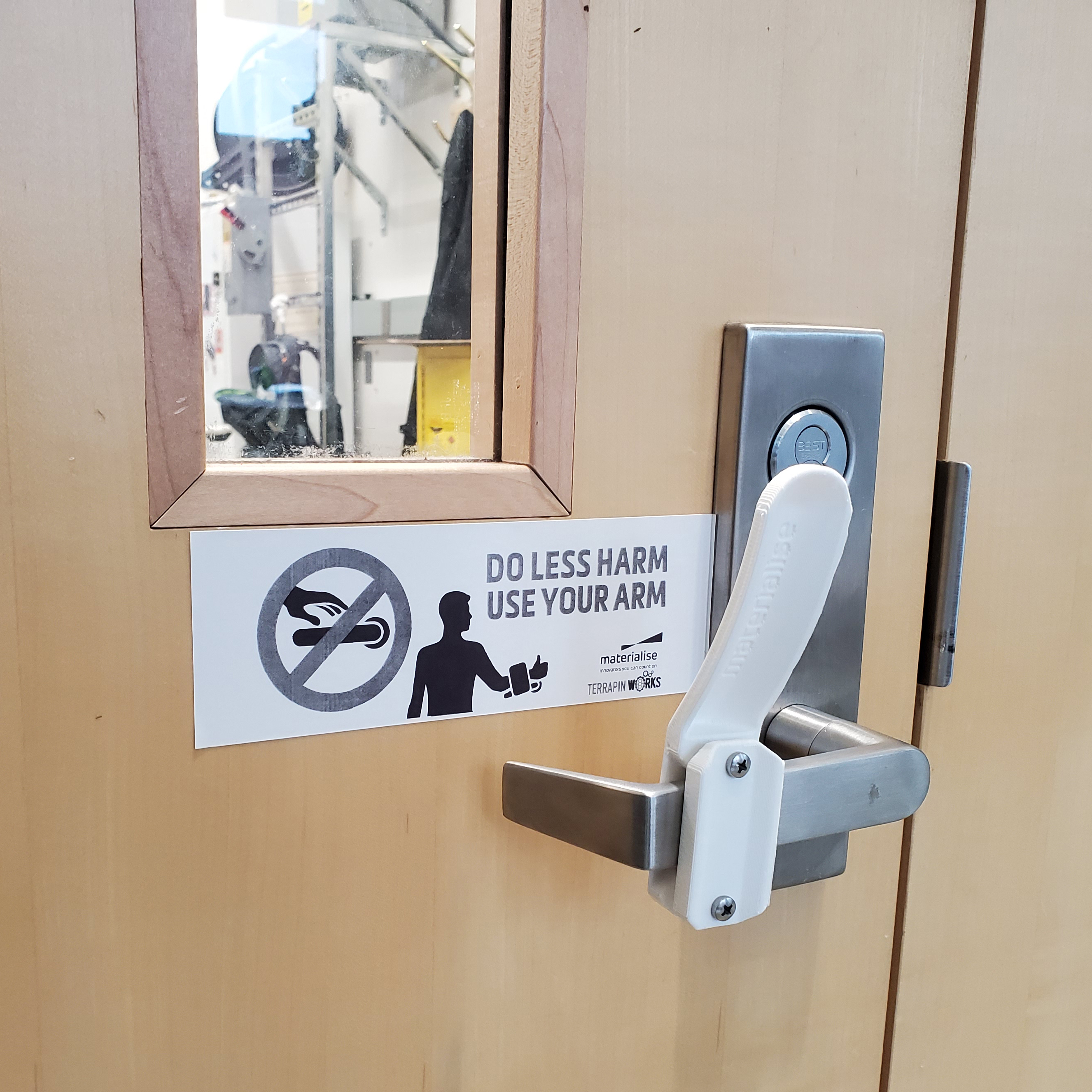 Project Leads: David Kriesberg, Jim Zahniser, Rich Blanton
Terrapin Works engineers have developed and installed 3D-printed door latches to enable individuals remaining on campus to safely open doors without use of their hands. Using Terrapin Works' rapid prototyping, advanced manufacturing, and digital design resources, the team designed the door latches as a quick and efficient way to ramp up safety, particularly across engineering labs and locations on campus in which critical COVID-19-related work continues.
As of March 27, 2020, the Terrapin Works team has printed 50 door latches and installed nearly two dozen across the A. James Clark Hall and J.M. Patterson Building, where researchers are working tirelessly to address urgent health needs.
A demonstration of how the door latch works is available online.
Top